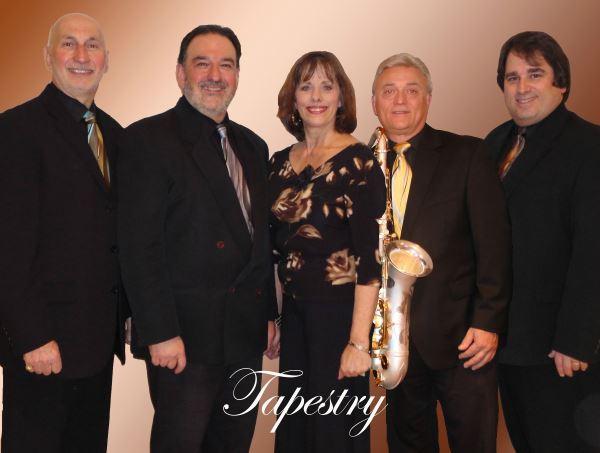 Tapestry is an experien
ced top-forty band that has established a reputation for playing great music in a variety of settings. They have the ability to transform from a quiet, easy-listening band to a high energy rock and dance band, performing music from all time periods. Tapestry's versatile song list, talented musicians, and years of experience provides every audience with the best entertainment.
The band consists of: keyboards, guitar, drums and singer. They can perform as a trio, four piece or five band.